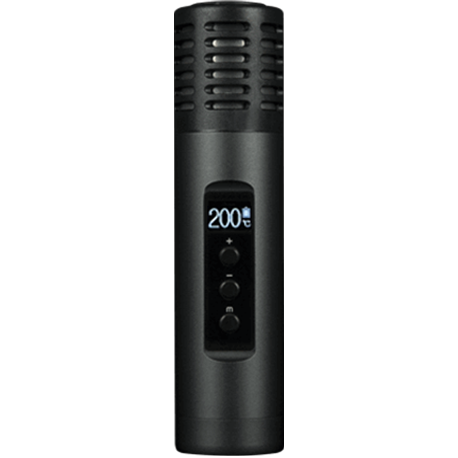 Air II
USD$254.99
Arizer Air2- Buy Small Dry Herb Portable Vaporizer online with ✔ Bigger Performance ✔ Custom Session Settings ✔ Useable While Charging ✔ Pocket Size only from Arizer.
Heats up fast and gives complete control at your fingertips. Vapor the way you like it without the need for apps or gimmicks.
Our unique hybrid heating system utilizes a pure borosilicate glass vapor path to deliver smooth & tasty vapor.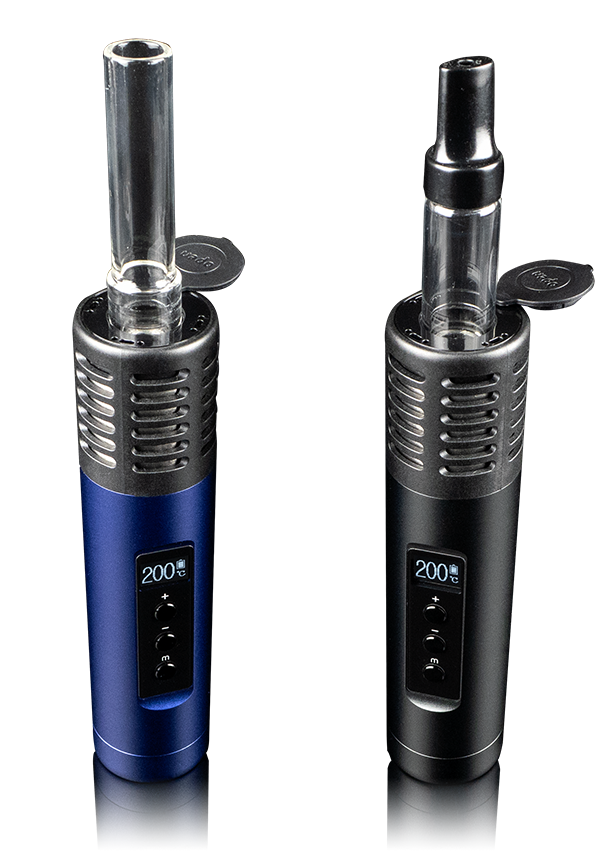 Easy To Use & Easy To Clean
Spend more time enjoying and less time cleaning with our two-piece system. The removable glass mouthpiece is cleaned with ease. The device itself is maintenance free.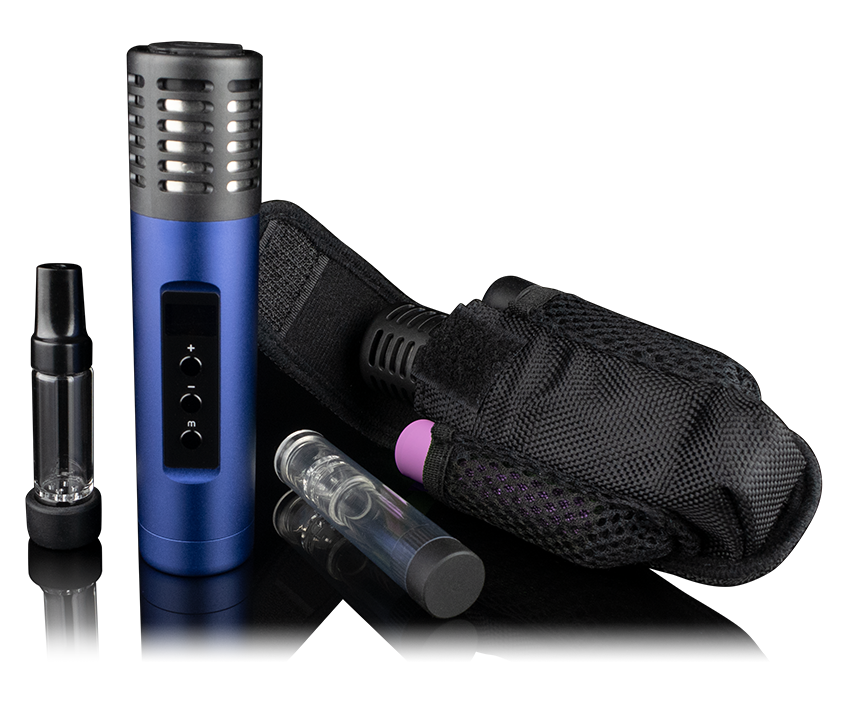 Custom Session Settings (Only from Arizer)


Isolated Airpath & All Glass Vapor Path



Precise Digital Temperature Control



Inter changeable Batteries

1 x Air II Portable Micro-Heater
1 x Air II USB Charger/Power Adapter
1 x Air II Glass Aroma Tube (70mm)
1 x Air II Tipped Glass Aroma Tube (70mm)
1 x Air II Glass Aroma Dish
2 x Air II Silicone Stem Caps
2 x Air II PVC Travel Tubes w/Cap (70mm Size)
1 x Air II PVC Travel Tube w/Cap (Aroma Dish Size)
1 x Air II Belt-Clip Carry Case
1 x Stainless Steel Stirring Tool
4 x Air II Stainless Steel Filter Screens
1 x Sample Aromatic Botanicals
1 x Air II Owner's Manual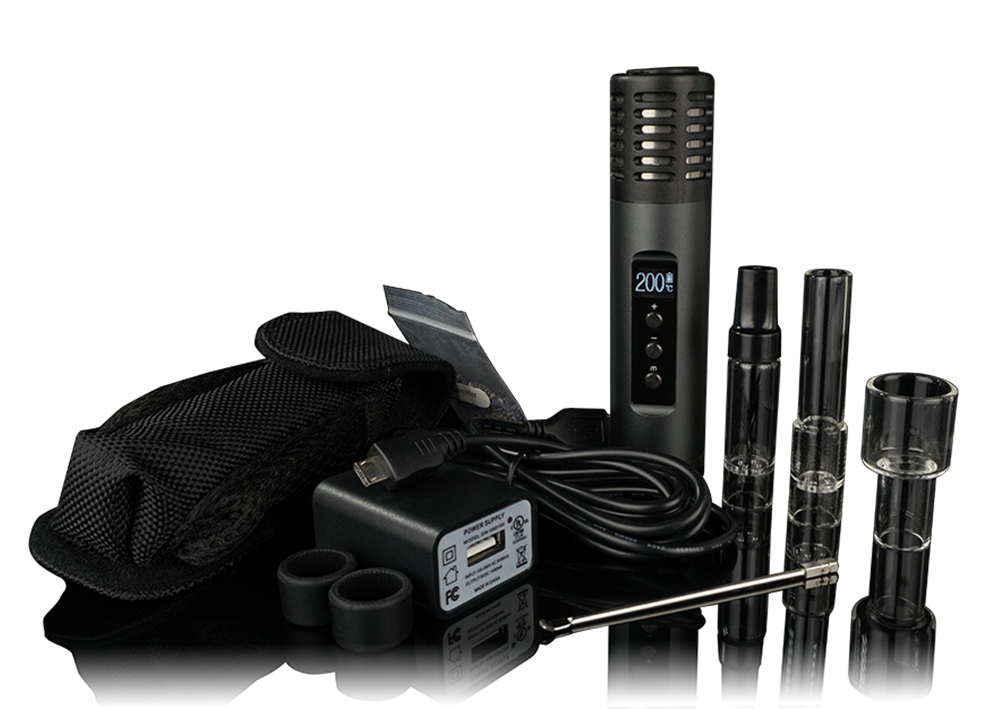 Check Out What People Are Saying About the Air II
Read Reviews
Reviews
Takes a Licking: Keeps on Ticking

Had mine for almost 2 years. Great battery life, easy temperature adjustments, and DURABLE. I even dropped mine in the hot tub. Through it in a bag of rice for the day, and it's worked fine ever since. Could be a little sleeker in design.

Arizer air II all the way!

I have test 2-3 portable vapes but after i use the arizer air i was stoke. the feel in your hand was awesome not a cheap plastic vape but a solid heavy aluminum body. After the first inpresion it was time to taste it and yes the taste from the glass mouth peace was awesome it was a step up from the cheap plastic vapes. after 8 months of using it daily i cant leave without it. Congrats for a great product and great after sales support. Thanks again jesica. Looking farward to get another Arizer product. Cheers

Just another happy customer.

Anyone thinking of buying Air2 should go for it. Had mine for 2 years now and never looked back. Vaporizing, is without question, a much safer alternative to smoking and you can feel the difference to your lung health within a few months. So why Arizer and not some other brand? several reasons . First and most importantly is that this product works well. Second is that Arizer backs it products with best warranty should you ever need it. I did. And i must say here and now that it wasn't the fault of Air2 . I contacted their tech department and got service right away. Hassle free. without further question and in reasonable time considering COVID 19. Other than the shape of Arizer Air2, it rolls away if your not careful, there's nothing to complain about. Its a well made of long lasting materials and i personally would recommend the all glass tubes without the plastic tip which makes cleaning in alcohol easy and quick. just let them soak overnight and rinse with hot water and dry. Stainless Steel heating pot and a glass tube with an air path that's mostly isolated gives me peace of mind when I'm inhaling plant vapor. Not Smoke. Not hot electrical parts and plastic stink or whatever. A great feature is the battery that interchanges with Argo. Yah ,I got that one also. Another awesome dry herb vaporizer that is portable and well made. If your gonna spend a couple hundred bucks on a vaporizer then give Arizer a try.You won't regret it. And i should mention that its a Canadian company eh. I don't own shares in Arizer and was not asked to write this review.
Write a Review