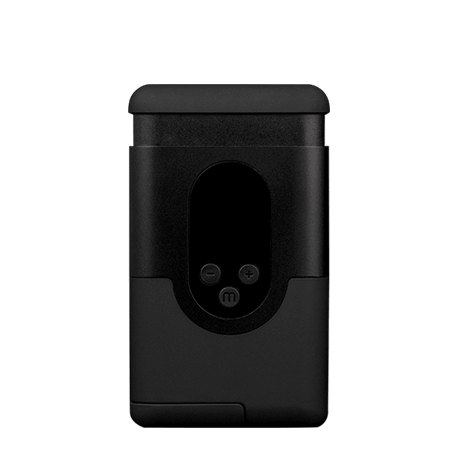 ArGo
USD$269.99
ArGo: The Ultimate Pocket Vaporizer. Buy Pocket Weed Vaporizer which has Custom Session Settings, Fast warm up Time, Precise Digital Temperature Control.
Go to The Next Level in Portability
Culminating from 14 years of technology development and proven customer satisfaction, Arizer has once again set the bar for hand-held dry herb vaporizers.
Portable and Powerful, Compact and Convenient, Easy to Use & Easy to Clean – All the best features from a long line of High-Quality Portable Vaporizers.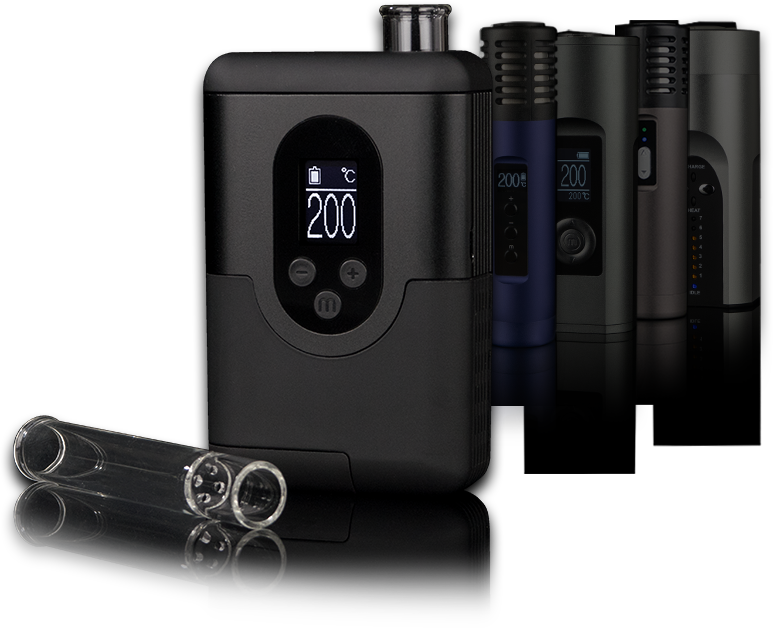 Dial In The Connoisseur In You
Enjoy legal organic flower The Arizer Way. We are passionate about vaporizers and strive to bring you the very best vaporizing experience. Taste the difference that only a premium Arizer hot-air vaporizer can provide. Enhance the terpene profiles and maximize the potency of your favorite herbs & flower.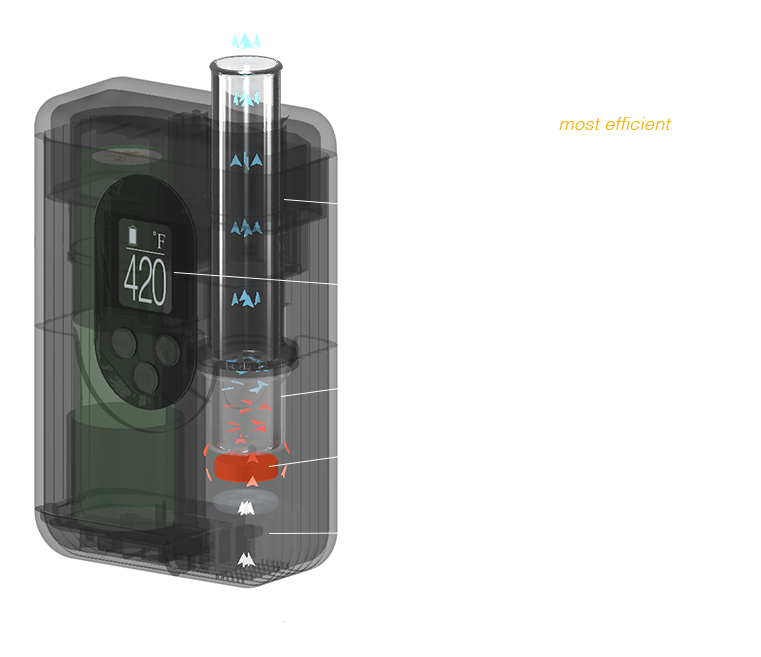 For people on the move who need a portable vaporizer that can Go where they do. Quickly reload with convenient, simple & discreet Pre-Loads of your favorite strains and never miss a beat with multiple power options, including our session-saving Use While Charging feature.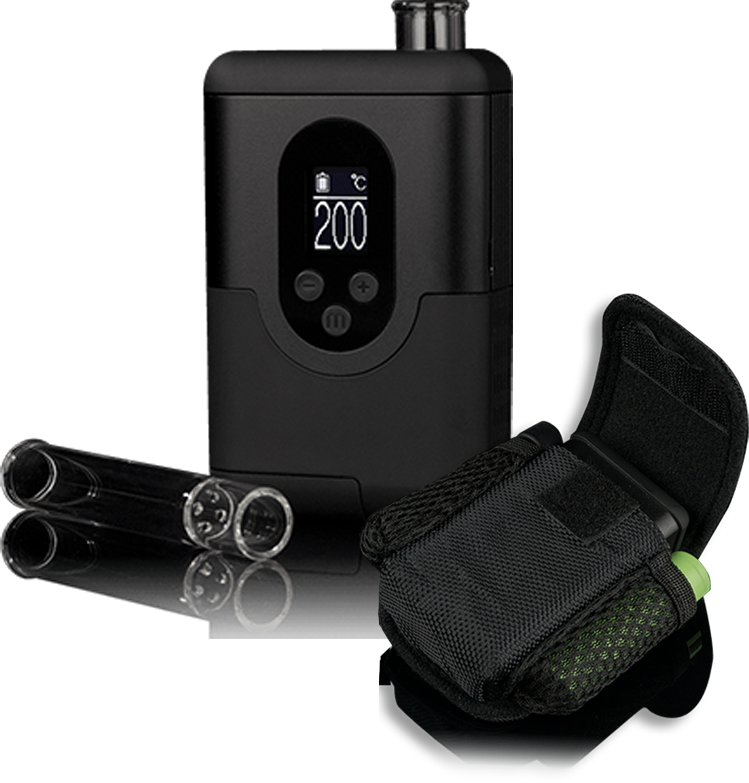 *Click An Icon To Learn More
1 x ArGo Portable Micro-Heater
1 x ArGo USB Charger / Power Adapter
2 x ArGo Glass Aroma Tube
2 x ArGo PVC Travel Tube w./ Cap
1 x ArGo Belt-Clip Carry Case
2 x ArGo Silicone Stem Caps
1 x Stainless Steel Stirring Tool
4 x ArGo Stainless Steel Filter Screens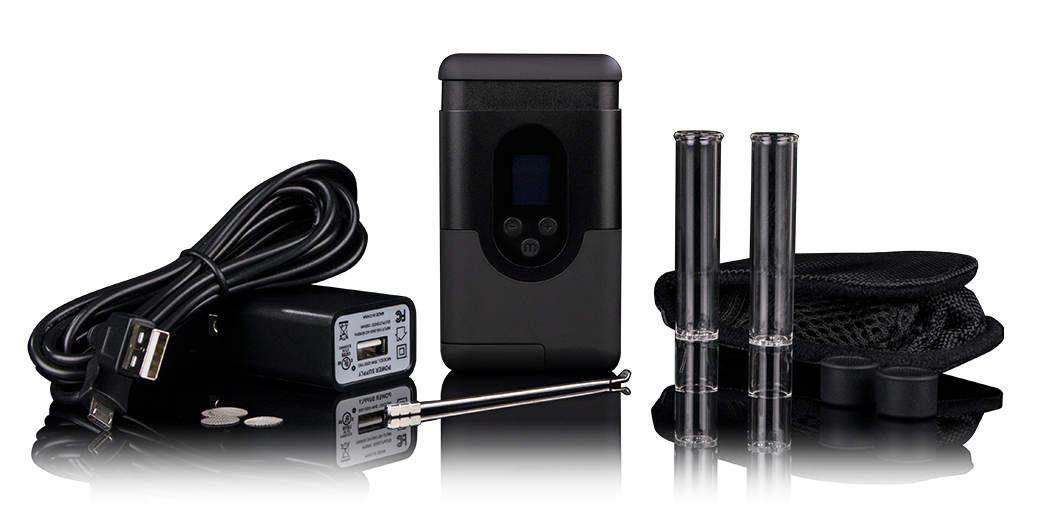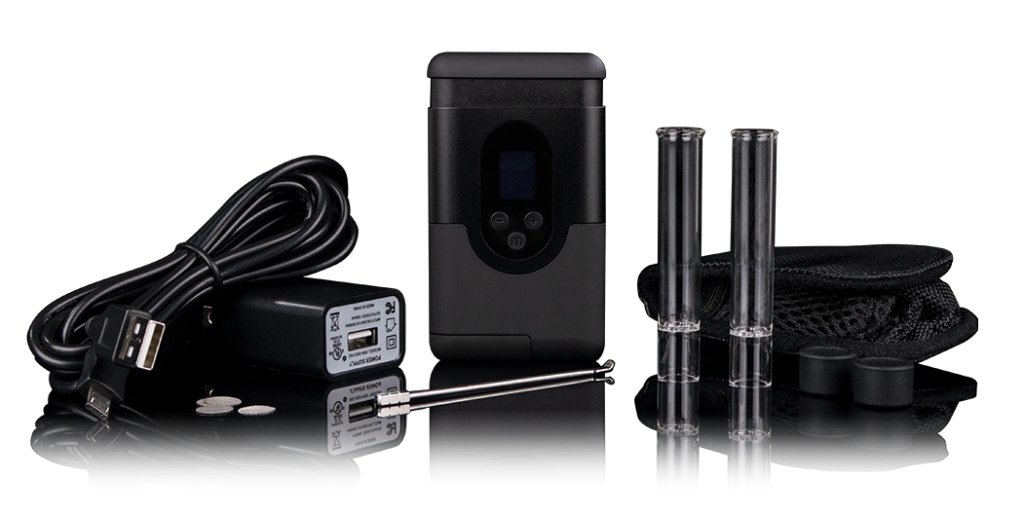 Check Out What People Are Saying About the ArGo
Read Reviews
Reviews
Did a ton of research before settling on the Argo and I couldn't be happier. Granted I've only used a Pax 3 prior to this, but the Argo blows it out of the water. The draw is smooth and über consistent. The unit itself requires next to zero cleaning. Sometimes some herb will fall out of the tube into the oven but easily dumps right out. No resin buildup at all in the oven. The glass tubes are clean in 2 minutes with a q-tip and some alcohol; even after 5-10 bowls (not sessions) the tubes are nowhere near as caked up with resin compared to just 5-10 sessions with a Pax. It is great having all the controls on the unit with no apps to deal with. I can't say for sure, but I don't smell anything when I use it. Fits in the palm of your hand and since it looks like an e-cig vape no one would be the wiser. I'm still gauging how much I'm saving in herb, but I am getting 3-4 sessions per bowl and I usually take about 5-10 draws per session. It may not be the best option for people who often smoke in larger groups since the bowl is on the smaller side, but for me it's perfect. You definitely want your herb ground up on the coarser fluffy side. I didn't believe it would work but if you gently twist the tube into your ground up flower it does indeed pull the herb in on its own so packing is a breeze. Charges quickly and the ability to use while charging is great. I usually get about 4 sessions before needing more juice so pretty much lasts me the day on a full charge. While I wouldn't say it heats slowly, it also isn't the fastest. I also find that the very first draw once it reaches temp is a bit lacking but after that it's perfect every time. The unit can get a little hot towards the end of a session but again nothing that would deter me from highly recommending. I should add my first unit was defective but Arizer replaced it immediately with no hassle whatsoever. If you're on the fence between the crafty, pax, etc. the Argo is your answer! It is fantastic!!!

25 of my years at work were in quality assurance, I can always see a way to improve something. Not this time! The design, the function, the ease of use and the super easy and thorough cleaning. I LOVE this thing! Congratulations on an awesome product that sets the standard for quality and ease of use!

l'ARGO est une merveilleuse machine, simple, discrete, chauffe tres rapidement. ceci est un heater fait pour etre en deplacement, une belle facon d'avoir une vapeur de tres bonne qualité, fast and easy! personellement je trouve que l'aeration est…. differente ?! je prefere ma SOLO, mais ARGO est tres efficace!
Write a Review