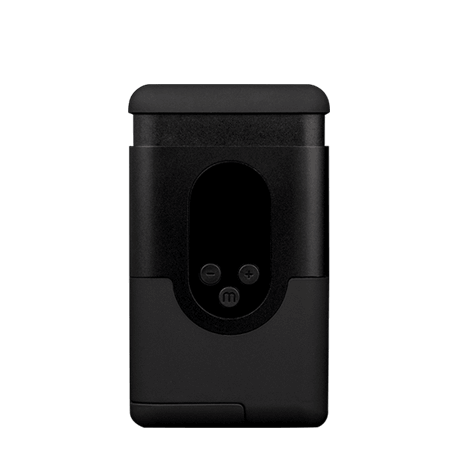 ArGo
ArGo: The Ultimate Pocket Vaporizer. Buy Pocket Weed Vaporizer which has Custom Session Settings, Fast warm up Time, Precise Digital Temperature Control.

Portable Micro Heater
For Dry Herbs
Small, Palm Sized & Pocketable
Ultimate Portability

Convenient Glass Pod System
Easy To Use & Easy To Clean

Push-Top Glass Mouthpiece Protection
Protect Your Glass On-the-Go
Isolated Airpath & All-Glass Vapor Path
Fresh Air, Smooth & Tasty Vapor
Custom Session Settings, Only from Arizer
Complete Control at your Fingertips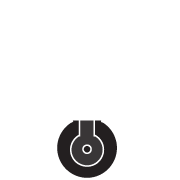 Precise Digital Temperature Control
Dial in to the Connoisseur in you
High Capacity, Rechargeable, interchangeable Batteries
Up to 90 Minutes of Use per Charge

Micro-USB Charging & Use While Charging
Unmatched Convenience

Meticulously Engineered Hybrid Heating
Designed for Performance
Carefully Sourced, High Quality Components
Experience Why Arizer is Better by Design

Manufacturer's Warranty
Industry Leading Customer Services
Go to The Next Level in Portability
Culminating from 14 years of technology development and proven customer satisfaction, Arizer has once again set the bar for hand-held dry vaporizers
Portable and Powerful, Compact and Convenient, Easy to Use & Easy to Clean – All the best features from a long line of High-Quality Portable vaporizers.
Dial In The Connoisseur In You
Enjoy legal organic flower The Arizer Way. We are passionate about vaporizers and strive to bring you the very best vaporizing experience. Taste the difference that only a premium Arizer hot-air vaporizer can provide. Enhance the terpene profiles and maximize the potency of your favorite herbs & flower.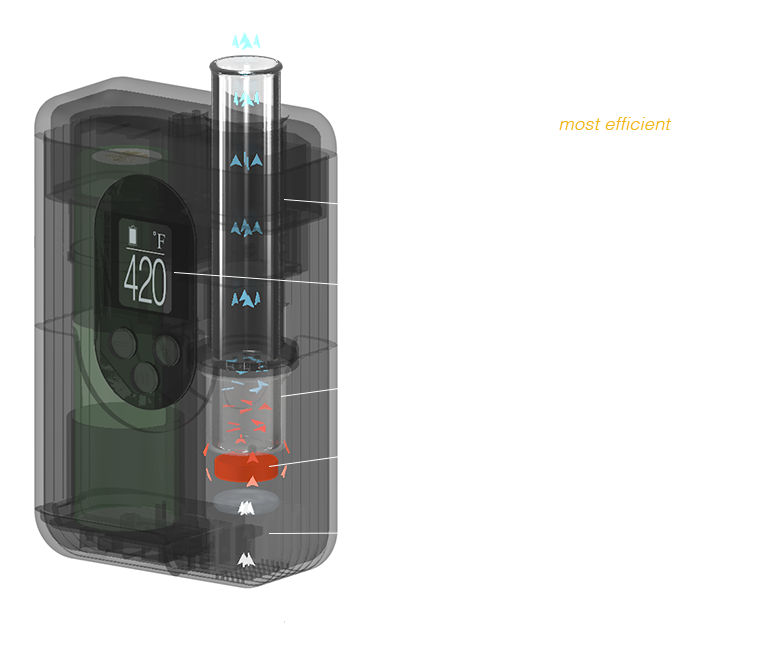 For people on the move who need a portable vaporizer that can Go where they do. Quickly reload with convenient, simple & discreet Pre-Loads of your favorite strains and never miss a beat with multiple power options, including our session-saving Use While Charging feature.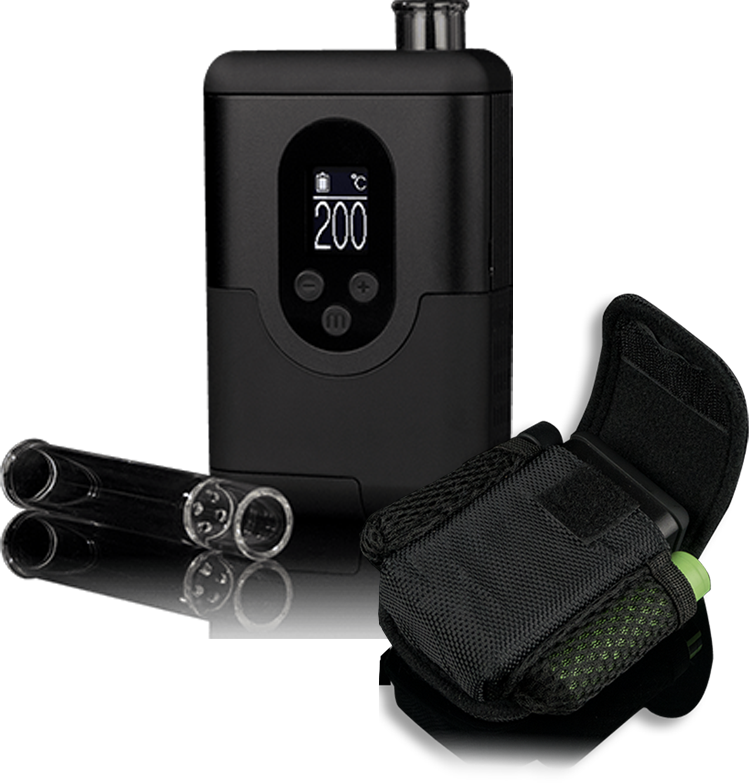 1 x ArGo Portable Micro-Heater
1 x ArGo USB Charger / Power Adapter
2 x ArGo Glass Aroma Tube
2 x ArGo PVC Travel Tube w./ Cap
1 x ArGo Belt-Clip Carry Case
2 x ArGo Silicone Stem Caps
1 x Stainless Steel Stirring Tool
4 x ArGo Stainless Steel Filter Screens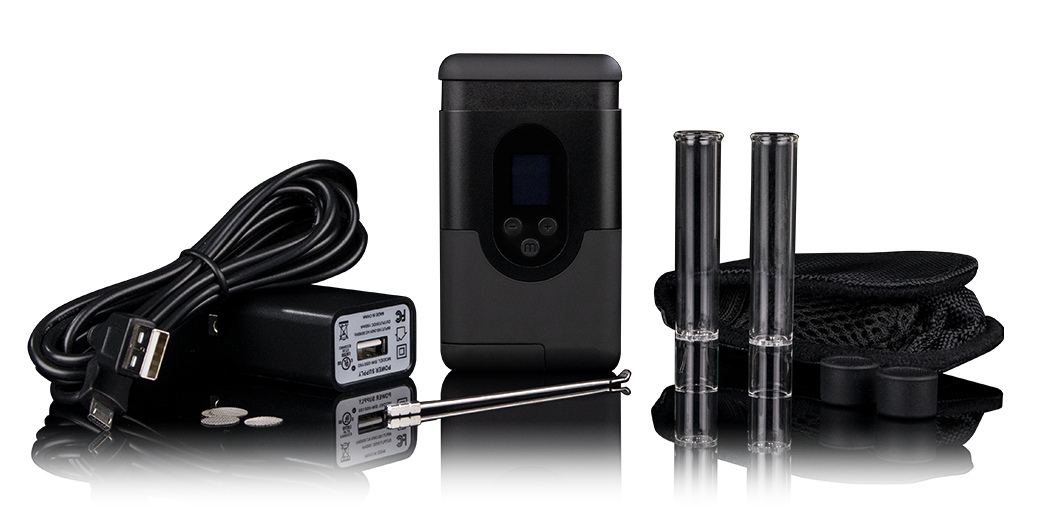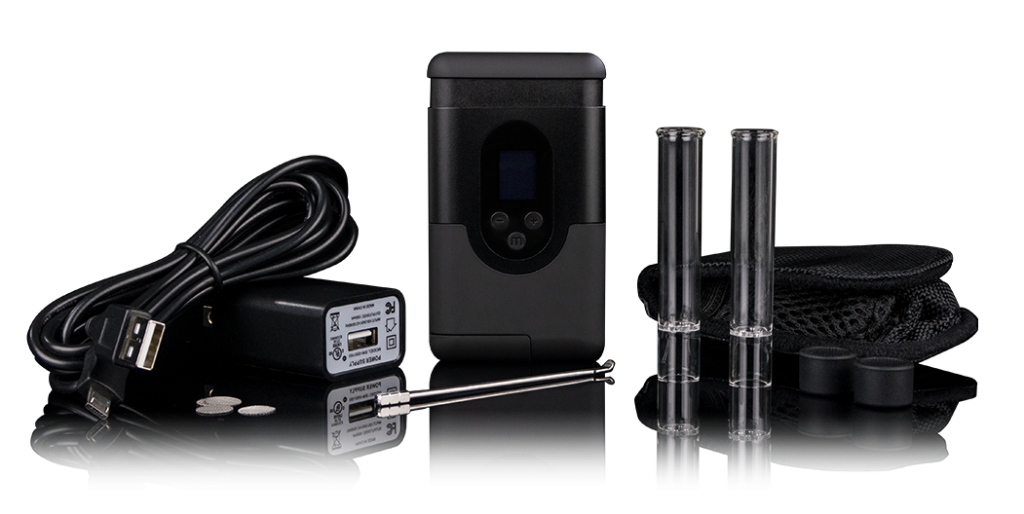 Check Out What People Are Saying About the ArGo
Read Reviews
Reviews
ARGO is my 8th vape. I bought it because Arizer Solo was my all-time favorite regarding taste, ease of use and cleaning, I mean almost zero cleaning. But I didn't like the LEDs instead of a display only on Solo. I bought ARGO after unsuccessful mission for finding true mobile vape. Tried PAX (hated the cleaning and too easy to lose the battery lid, low battery life), WISPR (nice design, excellent oudoor gas longevity, good but single temperature), Vapwood (Best manual on demand convection experience, but too large for a pocket), MFLB (I hated the batteries, they were dying to often, losing the power after just couple of uses, but I liked the on demand stealth experience), Omnivap (liked the experience, apart from scorching the material from time to time and not usable outdoors, not to speaking that man looks like junkie to others), Iolite (terrible quality…). ARGO clearly wins for me because of stealth minimal size, great battery life and USB direct charging, nice taste (not like SOLO though) and ease of use. There are couple of things Arizer could make better, but for me still best in class for users on the go and I have to admire the build quality of Arizer products, my Solo still works after 12years almost (one battery change). I love this company!

Great vape, but problems with charger

Love this vape. Had a Solo before, which was good, but this is even better. More compact, and I really like the precise temp control. However, I've had it for just over a year and I am about to get my third charger because the wires have broken.

Best Herb Vaporizer on the Market

Hello everyone! If you are on the fence about buying yourself and ArGo please read this review! I haven't regretted a single session ever with my ArGo yet. I've enjoyed a lot of things about the vaporizer but the main thing is the convenience. There is only one thing you should clean (more on this later) with this vaporizer and it's the glass aroma tubes. I would strongly suggest you don't ever put anything in the oven directly to clean it (shout out to the AMAZING customer service team for helping me out on that mistake). For my birthday, my girlfriend got me some upgraded glass pieces and MAN what a difference! The product basically is perfect with the upgraded glass pieces. I would give this product a 10/10 with the highlight being the ease to change the temperature, convenience, efficiency, and ability to bring the flavour out of your herb!!
Write a Review
Q: Can I microdose with the ArGo?
A: Our products are designed for use with Dry Herbal Materials only, not for use with any liquids, oils, concentrates, etc.
Q: What is the Dry Herb capacity in the ArGo?
A: The Maximum Capacity that a single ArGo Glass Aroma Tube can hold is approximately 0.3grams. Pro tip: preload extra Glass Aroma Tubes for quick change outs.
Q: Can I use the ArGo for microdosing?
A: Yes, you can load the chamber of the ArGo Glass Aroma Tube with as much or as little as you prefer. For microdoses, lightly tamp down a small amount of herbs so it stays packed together. Alternatively, just load the chamber of the ArGo Glass Aroma Tube, preheat the device, insert the tube for 1-2 draws, then remove the Glass Aroma Tube and cap it with a Silicone Stem Cap to preserve the remaining material for future use.
Q: How long will a Full Battery Charge last?
A: The ArGo battery will typically last for 1.5 hours of use per charge and is easily interchangeable, allowing you to have spare batteries fully charged for extended use.
Q: Can I use a water filtration product/bubbler with the ArGo?
A: Yes, with the 14mm and 19mm ArGo Frosted Glass Aroma Tubes you can easily connect to the most common glass on glass downstem fittings.
Q: Does the ArGo come with a warranty?
A: Yes, the ArGo carries a Lifetime Warranty on the heating element, and a Limited 2-Year Warranty covering defects in materials or workmanship, excluding battery. No need to register, simply retain dated proof of purchase for Warranty Service.
Q: What happens if I use it, but don't like it?
A: Unfortunately, due to the personal use nature of our products they cannot be returned for a refund once used, but we will be happy to help you familiarize yourself with your new vaporizer to get the best possible experience and troubleshoot any issues.