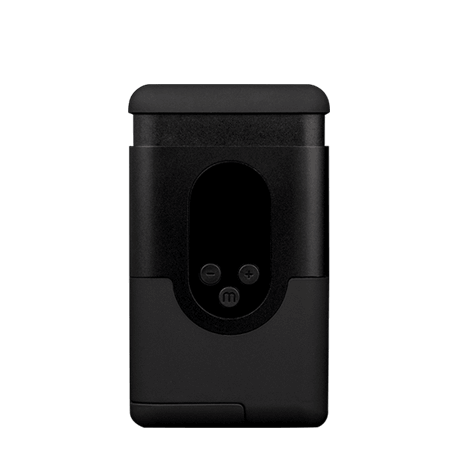 Go to The Next Level in Portability
Culminating from 14 years of technology development and proven customer satisfaction, Arizer has once again set the bar for hand-held dry herb vaporizers.
Portable and Powerful, Compact and Convenient, Easy to Use & Easy to Clean – All the best features from a long line of High-Quality Portable Vaporizers.
Dial In The Connoisseur In You
Enjoy legal organic flower The Arizer Way. We are passionate about vaporizers and strive to bring you the very best vaporizing experience. Taste the difference that only a premium Arizer hot-air vaporizer can provide. Enhance the terpene profiles and maximize the potency of your favorite herbs & flower.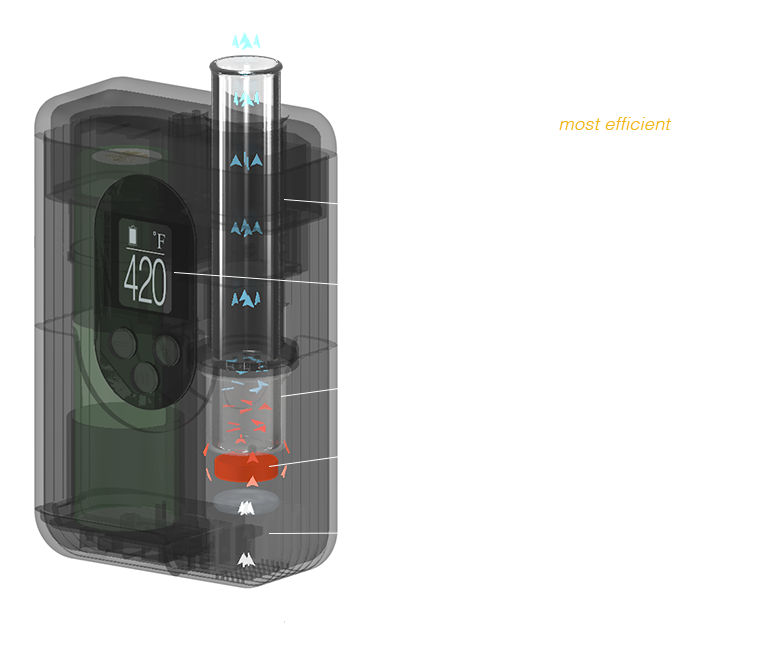 For people on the move who need a portable vaporizer that can Go where they do. Quickly reload with convenient, simple & discreet Pre-Loads of your favorite strains and never miss a beat with multiple power options, including our session-saving Use While Charging feature.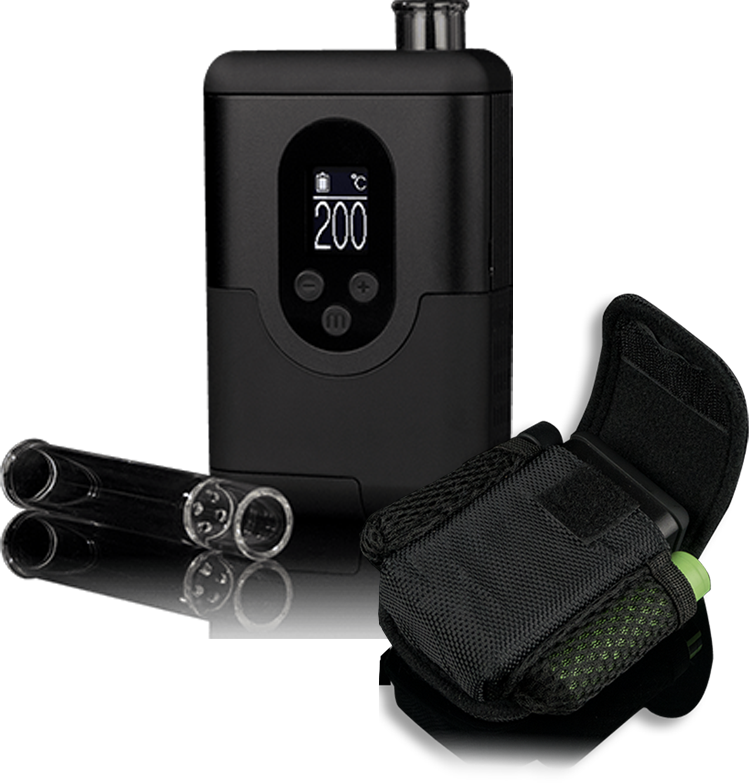 *Click An Icon To Learn More
1 x ArGo Portable Micro-Heater
1 x ArGo USB Charger / Power Adapter
2 x ArGo Glass Aroma Tube
2 x ArGo PVC Travel Tube w./ Cap
1 x ArGo Belt-Clip Carry Case
2 x ArGo Silicone Stem Caps
1 x Stainless Steel Stirring Tool
4 x ArGo Stainless Steel Filter Screens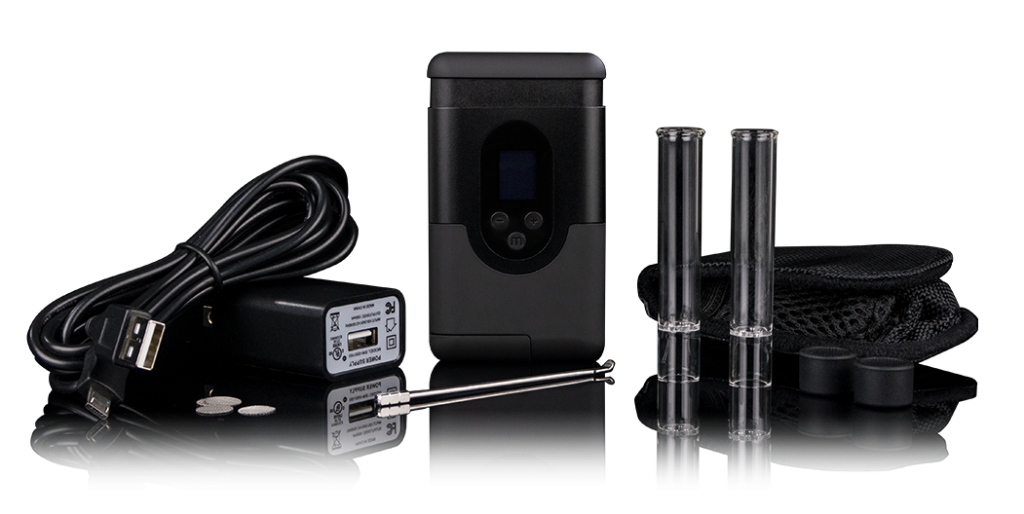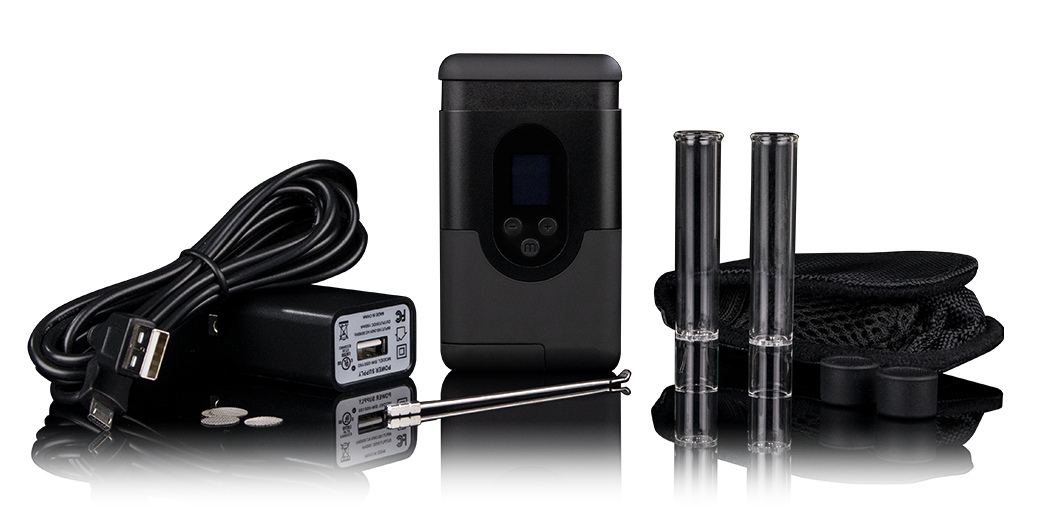 Check Out What People Are Saying About the ______
Read Reviews
Reviews
OMGosh … What just happened?

OK, I'll admit I was very skeptical at first to say the least. Yea, I'm a ole skewl vet so I was like "What am I supposed to do with this tiny little bowl?" LOL. But it was love at the first hit. The FLAVOR was unlike anything I've ever experienced before and the effects were just as pleasant. I was very impressed at how extremely easy all the Arizer vapes are to maintain and keep clean. This is some awesome technology in a really simple and reliable design. Your contributions to this technology has made me a convert. This has changed my perspective and taught me so much. It opened up my mind to a whole new appreciation for botanicals by forcing me to take note of terp/cannabinoid profiles and vaporization points (entourage effect). With Combustion being so destructive to my body and to the botanical profile itself, combustion is no longer considered as an option for me. I now sport the Solo II and the Air and after trying several alternative brands I believe this is the most efficient method out there for dry herb vaporization. Thanks to all of you at Arizer for developing such a wonderful piece of technology. My Mind Thanks You (I had no idea how efficient and powerful dry vaporization would be) My Body Thanks You (especially my lungs) My Spirit Thanks You (the preservation of the terps and cannabinoids bring me to a whole new level) And most of all My Wallet Thanks you ( No more waste due to combustion. I can literally get lifted twice as much and still see at least 50% savings in herb cost which made for a quick investment return on my Arizer's ). #EntourageEffect Thanks Arizer 🙂

got 1 for me, 1 for my wife, 1 for my brother and 1 for my brother in law. 3 friends of mine allso bought it. and everyone that see it want one too. very good product!

a very good product . perfect size, weight, battery life, and sufficiant aireflow(comparing to other devices). glass gets warm but its ok, not burning your lips. I highly reccomend getting an extra battery for times you sit with friends. exccelent product !

Exceptional customer service and great quality products

Currently own an ArGo and the original Air and I am very pleased with my experiences with Arizer. Ran into an issue recently with the ArGo (which is uncommon, after years of use) and they were VERY timely at getting in touch, as well as resolving the issue. I'm a very satisfied customer and would definitely recommend this brand as well as its products.
Write a Review