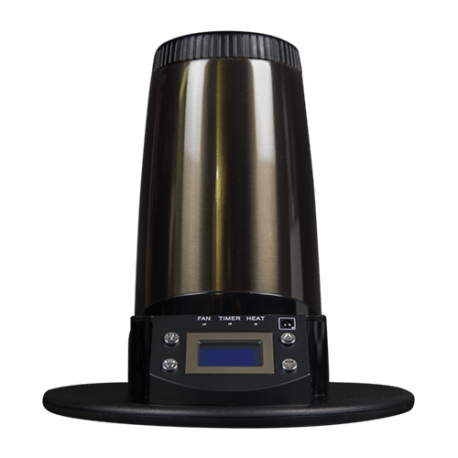 Extreme Q
USD$269.99
Arizer Extreme Q : Buy Award Winning Desktop Dry Herb Vaporizer Online which has ISO Quality Standards, Remote Control Option and Multi-Purpose Desktop Dry Herb Vaporizer.
Adjust your Custom Session Settings at the push of a button, with quick access to commonly used features and settings. The convenience of the Remote Control quickly makes it a "Must Have" feature.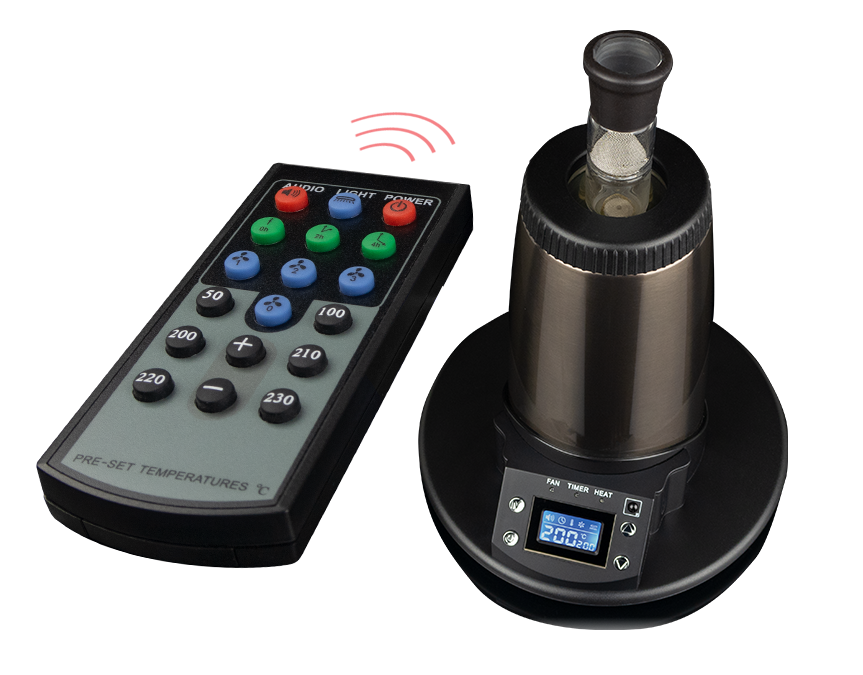 The choice is yours. Fill Balloons with thick vapor, use the Whip System for a direct draw (try using the fan and Whip together for assisted draw) or quickly freshen & set the mood with the Aromatherapy feature.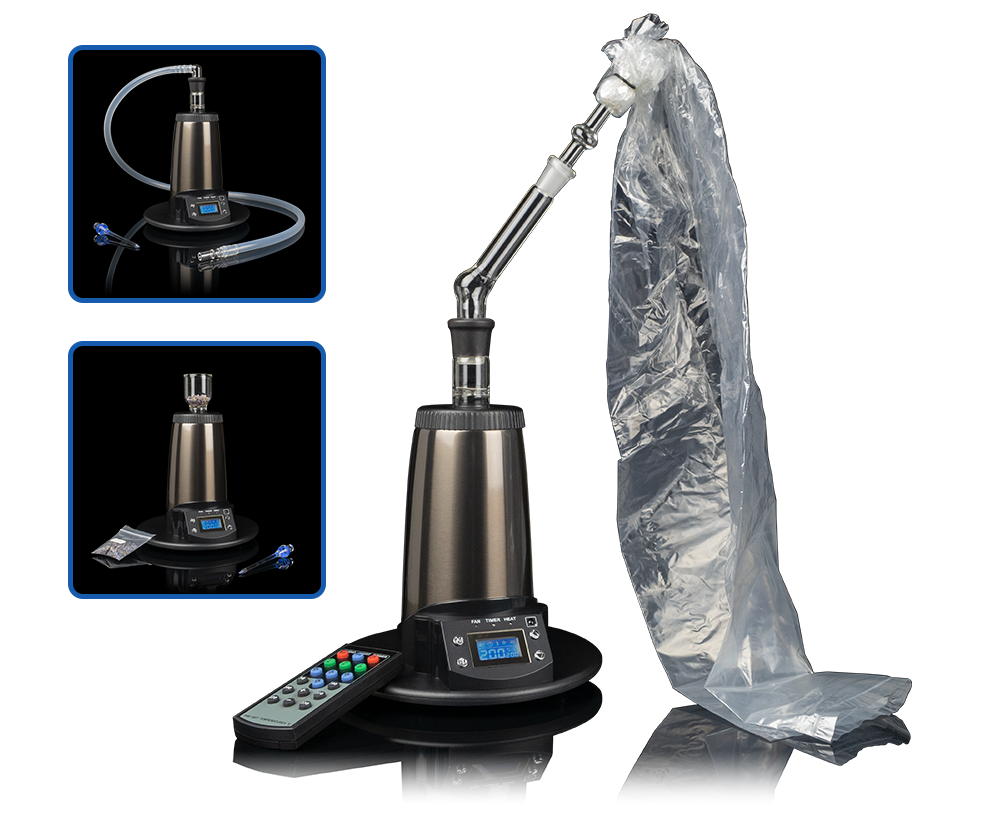 Easy To Use & Easy To Clean
User friendly parts and controls simplify your experience and make cleaning up a breeze.
Many aromatic botanicals can be vaporized to precise temperatures releasing pleasing aromas, terpenes, and botanical compounds. Promote/enhance energetic or relaxing environments.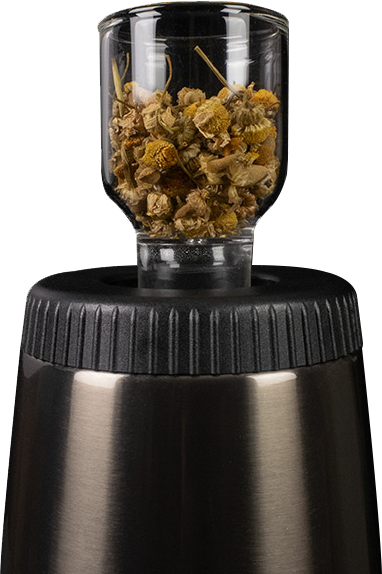 Aromatic Botanicals come in many forms. Whether dried or fresh, various flower petals, foliage, fruits, resins, roots, and bark can all be used for aromatherapy.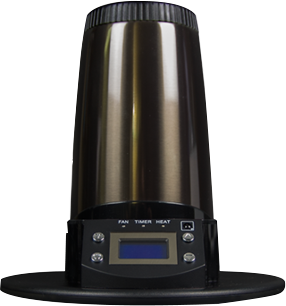 Precise Digital Temperature Control






Adjustable Auto Shut-Off Timer
1 x Extreme Q Multi-Purpose Heater
1 x Extreme Q Power Adapter
1 x Extreme Q Remote Control
2 x Extreme Q Glass Cyclone Bowl
1 x Extreme Q Glass Aromatherapy Dish
2 x Interchangeable Extreme Q Glass Whip Mouthpiece
1 x Extreme Q 3′ Whip (Silicone)
1 x Extreme Q All-Glass Mini Whip
2 x Extreme Q Balloon with Frosted Glass Mouthpiece
1 x Extreme Q Spare Flat Screen
1 x Extreme Q Spare Dome Screen
1 x Sample Aromatic Botanicals
1 x Extreme Q Owner's Manual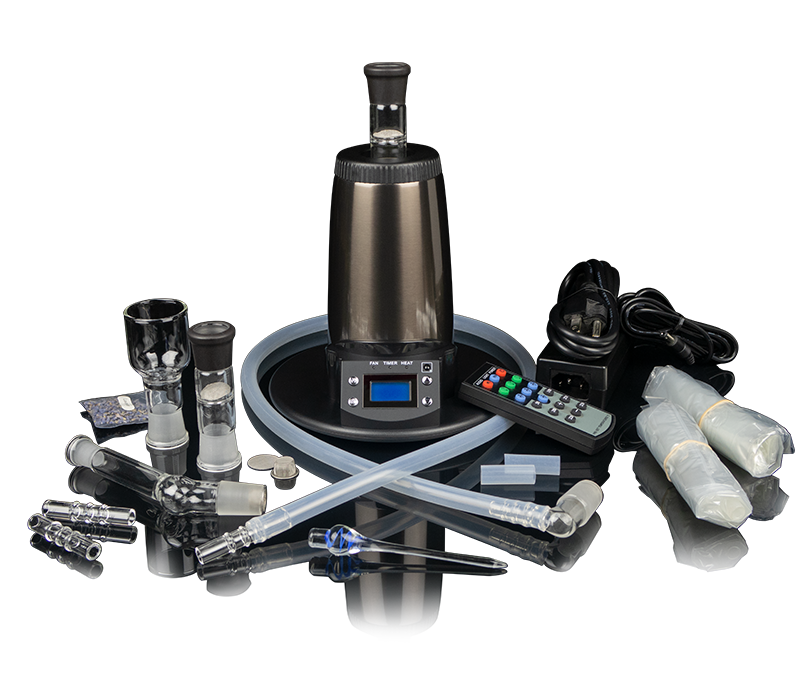 Check Out What People Are Saying About the Extreme Q
Read Reviews
Reviews
I have been using my Extreme Q for about 5 years I think, maybe 6. I have tried others, the Herbalizer and Volcano. I was left feeling pretty chuffed about my purchase, because there is no discernable difference , as far as I am concerned, between them. The reasonably priced Extreme Q is at least as good and often better than any other vape I have tried. This thing works, reliably and fully. Grind your flower just a little more coarsely and make sure it's dry enough, and get ready for the perfect experience….super tasty, as strong as you like, using different heat settings. I love my Extreme Q I will always recommend it to friends . Buy this machine with confidence….it will not let you down. I am so excited for you getting your first Extreme Q !

First vape, will never turn back

Believe it or not I've never actually vaporized flower, but I'm never going back to smoking. This tastes better, never hurts my lungs, and I can use less herb. Kicking myself for not purchasing one sooner, very satisfied with the Extreme Q as my first device. The only thing I'm pondering is getting a glass-style screen as the stainless steel ones, despite being easy to clean, do seem to get herb stuck in them often so you have to take the hot piece off to knock the herb off. Maybe a coarser herb grinder would fit that as well, mine is pretty fine.

Finally something that delivers

Dry herb vapes never worked well for me, ever, until this one. I do not cough from having to pull too hard, and getting a hot blast of vapor or smoke. I cannot tell too much on the flavor profile yet, as I just switched over, but my chest feels much better at the end of the day than usual. Other vaporizers either I felt like there was too much maintenance in trying to keep a box from catching fire in your hand, next to a battery. A+ vape, looking forward to continuing to use it, thank you for offering an affordable product Arizer.
Write a Review